You are here:
Home
1
/
Doors...
https://www.heartlandva.com/wp-content/uploads/2021/05/heartland-home.jpg
1000
1500
Carlyle Martin
/wp-content/themes/heartland/images/logofinal4.png
Carlyle Martin
2021-07-01 09:00:27
2021-06-07 13:17:28
Harrisonburg Home Improvement: Top 5 Projects You Should Consider For 2021!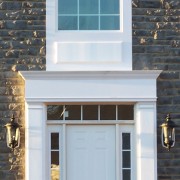 https://www.heartlandva.com/wp-content/uploads/2013/12/montevista.jpg
1586
912
Carlyle Martin
/wp-content/themes/heartland/images/logofinal4.png
Carlyle Martin
2017-11-25 17:15:48
2019-05-14 10:20:07
Fiberglass Front Doors Are Beautiful and Durable!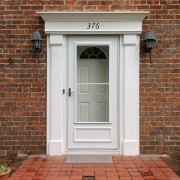 Fiberglass Exterior Doors Have Quickly Become A Top Replacement Option For Homeowners.
Today most contractors faced with replacing exterior doors on a family home would recommend fiberglass and steel as the best options for materials. While wood was once the norm, over the past decade fiberglass and steel have quickly gained recognition as two of the best value options for homeowners looking to replace their outdated and inefficient doors.
Steel Exterior Doors Are A Better Option Than Wood.
Steel exterior doors are a cheaper, more efficient alternative to traditional wooden doors. Wooden doors can shrink, rot, warp and crack – all issues that steel doors are immune to. Steel doors are much easier to maintain than wood doors which require periodic painting or-re-staining. While they offer significant advantages over wood in terms of durability and low-maintenance requirements, steel doors are still susceptible to scratches, dents and rust and are most frequently chosen because they are the cheapest option
Fiberglass Exterior Doors Offer The Same Advantages As Steel, Without The Limitations!
Why do we prefer to install fiberglass exterior doors in family homes and other residential settings? Simply put – fiberglass has everything steel has to offer without the limitations. While steel exterior doors can only be painted, fiberglass doors can also be stained which lasts longer and eliminates the possibility of chipped paint. Fiberglass  doors are designed to look and feel exactly like a traditional wooden door, right down to the details in the grain. Fiberglass also offers the lowest maintenance of any wood alternatives – it's resistant to dents and scratches and will never rust!
The Professionals At Heartland Home Improvements Are Harrisonburg's Exterior Door Experts!
We prefer fiberglass exterior doors because they are energy efficient, beautiful, low maintenance and exceptionally durable! If you need help choosing a replacement exterior door, the friendly and professional staff at Heartland is waiting with expert recommendations that will be a perfect fit for your home and your budget!
https://www.heartlandva.com/wp-content/uploads/2013/12/2013-06-07-16.40.43.jpg
1936
2592
Carlyle Martin
/wp-content/themes/heartland/images/logofinal4.png
Carlyle Martin
2016-06-28 17:39:35
2019-05-14 10:24:49
Exterior Doors: Fiberglass Vs. Steel